Chapter three.
July 16th, 2010
Posted in Life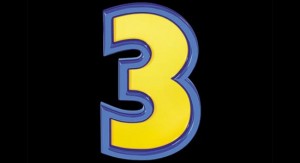 Three weeks from today, I will start chapter three of What's the Wurst That Could Happen?: The Tim Greiving Chronicles (based on a true story).
Chapter one opened on a snowy December day in Denver, Colorado. It told of a young boy, born to the hardworking son of German immigrants into a life of prosperity and healthy alternatives to brand-name soda. Young Timothy overcame great odds (such as premature astigmatism, homeschooling, and a proclivity for sweatpants), and grew up to become a lanky, mane-haired youth with aspirations to be the next Peter Parker—or Michael Jackson, depending on the day.
Chapter two saw Tim leaving the comforts of his country home, and attending college at a small liberal arts school in the swamplands of Florida. There his esoteric, mildly amusing gaucherie won him the coveted positions of sophomore class president and traffic inventory specialist at DKS Transportation Solutions. It was in this chapter that Tim, while playing the part of Perchik in a production of Fiddler on the Roof, first laid eyes on the adorable blonde who he would eventually marry and whisk off to an internment camp for revolutionaries in Siberia.
Which brings us to chapter three, wherein Tim and Alison pull up (resistantly protracted) stakes from the marshes of Florida and embark on a two-day voyage to the land of three rivers: Pittsburgh, Pennsylvania. What new adventures await them in this mysterious and once soot-covered city? What horrors lurk beneath the gossamer ice of unemployment? Will they finally doff the shackles of bureaucracy and expose the government's century-long coverup of the existence of extraterrestrial life?
Tune in next week (well, actually, August 7th or so) for the thrilling continuation!